---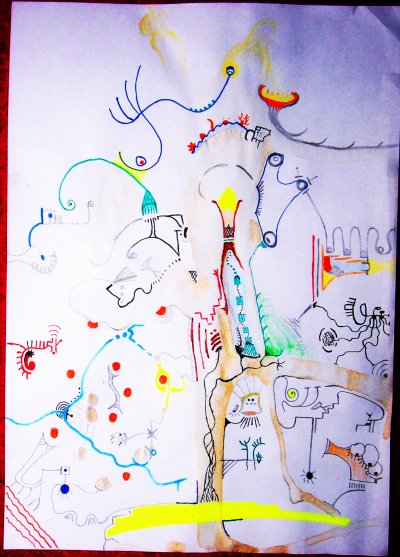 This picture shows the deeper connections of the problems with the life and your surrounding area.
Very important is also the multi-vitamin-juice on the paper.
This picture is dedicated to Laura.
If you want to support my work, please donate via Gittip/Flattr here:
---
The artwork published here is under the copyright of Albert Zeyer.
---
Links
- Other artwork
- Mainsite
---
Artist:
Albert Zeyer (Mail)
---
You are the 1225816th girl, who looks closely at this site.
Quote of the day
"Doctor, that's not *my* shou" squealed the hairy hussy as the muff-diving handsome priest defiled her pendulous melons and wrenched his surgically altered Linda Lovelace choker into her dripping cherry pie.
Uptime
12:50:27 up 481 days, 20:09, 1 user, load average: 0.00, 0.02, 0.05
About this homepage
The code can be seen here. Please contact me if you find any problems. :)